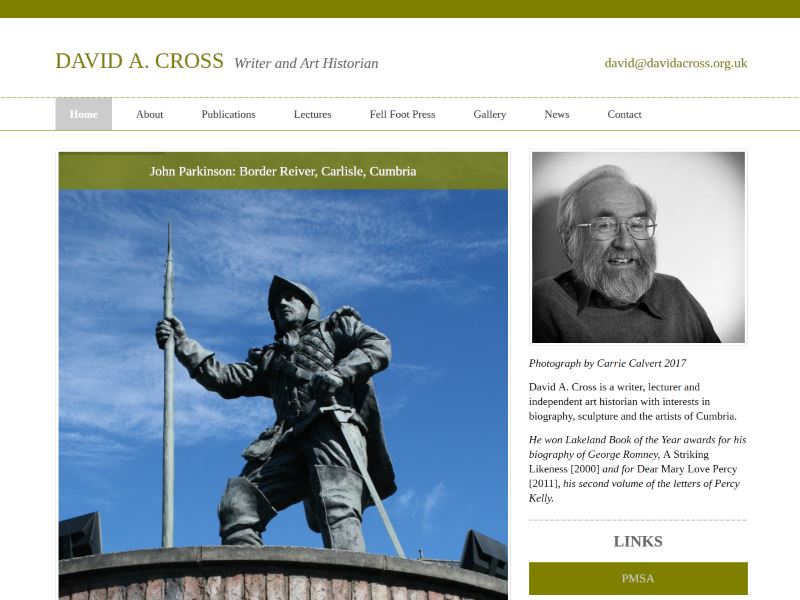 Darren provided an efficient, rapid service and his price was realistic.
He responded positively to my basic requirements and multiple ideas and dealt with all the complex IT details. Furthermore, he came up with links and other elements which were new to me. The overall appearance is attractive, civilised and professional.
I am very pleased to have a rolling sequence of photographs on the Home page and the other pages can be accessed easily and logically. My friends and colleagues are impressed. What more could I want?