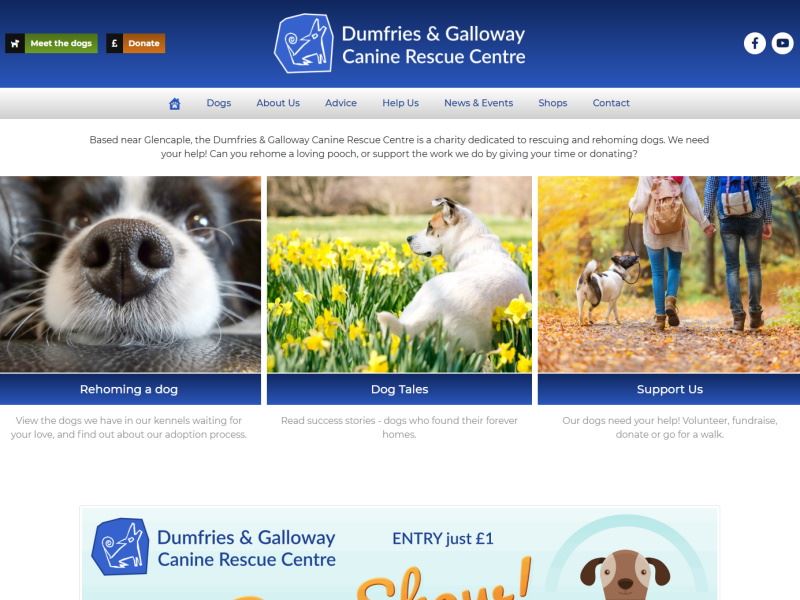 Dumfries and Galloway Canine Rescue Centre was opened in March 2003 on the site of rescue kennels formerly run by another charity.
Their rescue centre services the whole of Dumfries and Galloway but, when space permits, we will take in dogs from pounds in England and from Northern Ireland to save them from destruction.
We approached Kierweb having been impressed with the website they had produced for another animal charity. Our own website lacked functionality and we had been having issues with getting any changes made. What a refreshing change it has been working with Darren!
He produced our new website in a miraculously short time, it does everything we asked for and more, and Darren responds with the speed of light to anything we ask. He is also unfailingly patient and cheerful despite our lack of technical understanding. All this for a very reasonable cost – we cannot praise him highly enough and would happily recommend him to anyone.