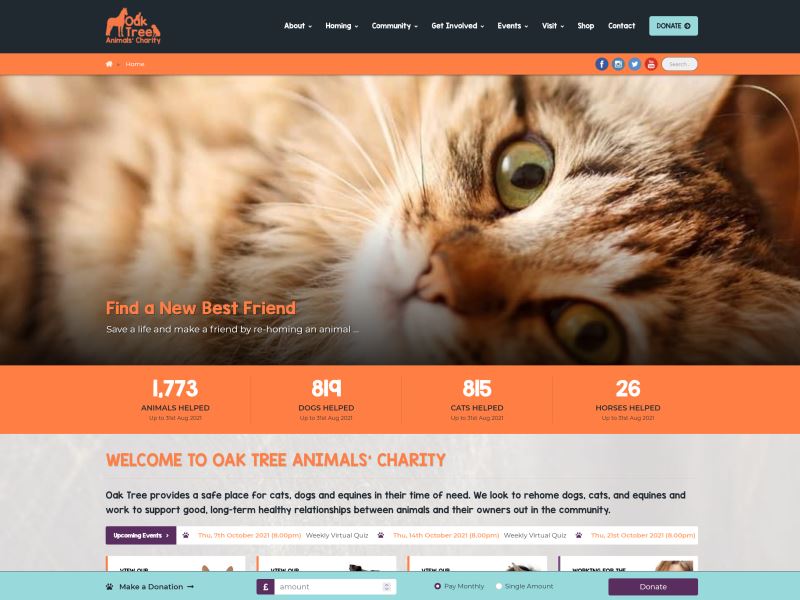 Every year Oak Tree takes in hundreds of lost or unwanted animals and gives them a second chance. They rehabilitate the animals, but also prepare potential owners for life with a new companion and offer the help and support necessary for both animal and owner to live a long and happy life together.
Their work in the community means that loving pet owners can find the information and resources they need to keep their animals happy, healthy and in good homes.
Cheerful, approachable and knowledgeable!
We are delighted with the website that Kierweb has developed for us and Darren's excellent customer service. Darren has gone above and beyond to guide us though the process to create a user friendly website that looks great and helps us to reach our objectives. Thank you